fish - introduction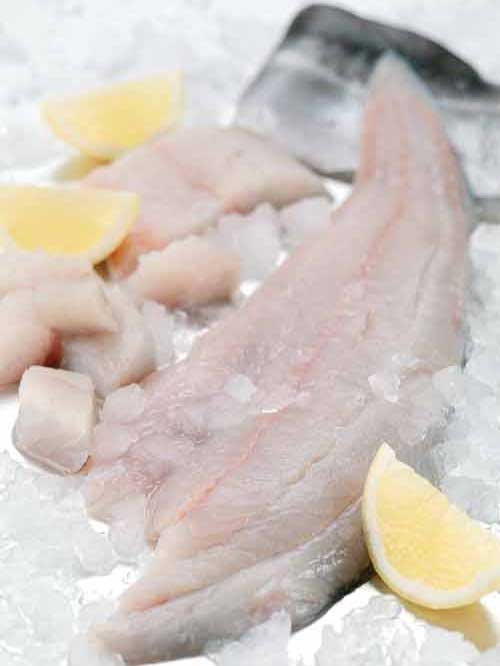 Man has eaten fish since the beginning of our species, making it one of our most natural food sources. The variety is immense both in terms of fish from the sea and from our rivers, lakes and reservoirs. Shellfish are harvested all over the world and provide a rich palette of flavours, textures and nutritional values.

Fish is versatile too and can be cooked in so many ways from baking and steaming through grilling and barbecueing to poaching in water or milk, shallow or deep frying. Fish can be smoked, dry cured or salted as in bacala to help it keep longer and survives freezing well.
Nutrition information and image for this page are provided courtesy of the Seafish Industry Authority, www.seafish.org
fish - nutrition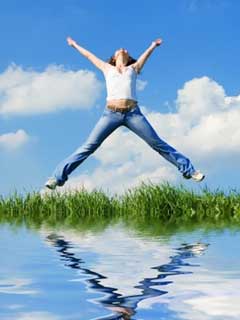 Fish is very rich in protein and vitamins, particularly A and D. Different types of fish also add a wide spectrum of Polyunsaturated Fatty Acids (PUFAs) to our diet, particularly omega-3, which is much in the news lately. It almost seems like there is a weekly update from the science community on newly discovered benefits of omega-3, which is now being added to all sorts of foods like spreads, yoghourts and breakfast cereals. However, the most important natural source is oily fish.

Many leading health experts suggest that we should all eat more fish. This is because fish is low in fat, high in protein and an excellent source of omega 3 fatty acids. Researchers worldwide have discovered that eating fish regularly, once or twice a week, may reduce the risk of a wide range of diseases from childhood asthma to prostate cancer.
Regular consumption of fish can reduce the risk of various diseases and disorders. Selected research findings include:

Asthma ? children who eat fish may be less likely to develop asthma.


Brain and eyes ? fish rich in omega 3 fatty acids can contribute to the health of brain tissue and the retina (the back of the eye).


Cardiovascular disease ? eating fish every week reduces the risk of heart disease and stroke by reducing blood clots and inflammation, improving blood vessel elasticity, lowering blood pressure, lowering blood fats and boosting ?good? cholesterol.


Dementia ? elderly people who eat fish or seafood at least once a week may have a lower risk of developing dementia, including Alzheimer's disease.


Depression ? people who regularly eat fish have a lower incidence of depression (depression is linked to low levels of omega 3 fatty acids in the brain).


Diabetes ? fish may help people with diabetes manage their blood sugar levels.


Eyesight ? breastfed babies of mothers who eat fish have better eyesight, perhaps due to the omega 3 fatty acids transmitted in breast milk.


Inflammatory conditions ? regular fish consumption may relieve the symptoms of rheumatoid arthritis, psoriasis and autoimmune disease.


Prematurity ? eating fish during pregnancy may help reduce the risk of delivering a premature baby.


fish - seafish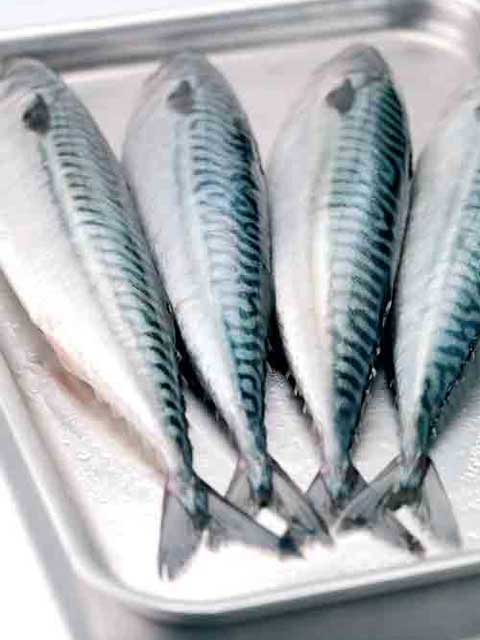 The sea provides the vast majority of the fish that we eat. Mostly, fish are broadly classified by their habitat, with pelagic fish like mackerel, herring and sprats swimming close to the surface while demersal fish such as cod, haddock, plaice and sole sticking close to the seabed. Naturally this variation in habitat leads to a wide variance in the character of the fish on our plates.

Seafish are also commonly classified as white fish and oily fish depending on where they store their body fat. White fish only store their fat in the liver while oily fish store theirs in the liver and throughout their bodies.
With fish oils being rich in omega-3, many health experts recommend eating fish at least twice a week and taking a balance of white and oily fish. Here are some examples of white fish:
Cod
Coley
Haddock
Hake
Halibut
Monkfish
Plaice
Sea bass
Skate
Sole
Whiting
And some oily fish:
Anchovies
Carp
Eel
Herring
Kipper
Mackerel
Salmon
Sardines
Swordfish
Trout
Tuna (fresh not canned)
fish - freshwater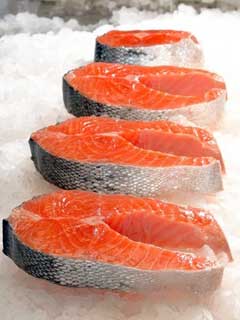 The variety of freshwater fish is truly amazing, although very few species are actually brought to the table in this country. At Fishy Business we pride ourselves in offering a freshwater selection of high quality salmon, trout and eels.

If you do want something a little different or special such as Vietnamese River Cobbler, tilapia or catfish we will do our very best to get it for you. We are only a phone call away.
fish - shellfish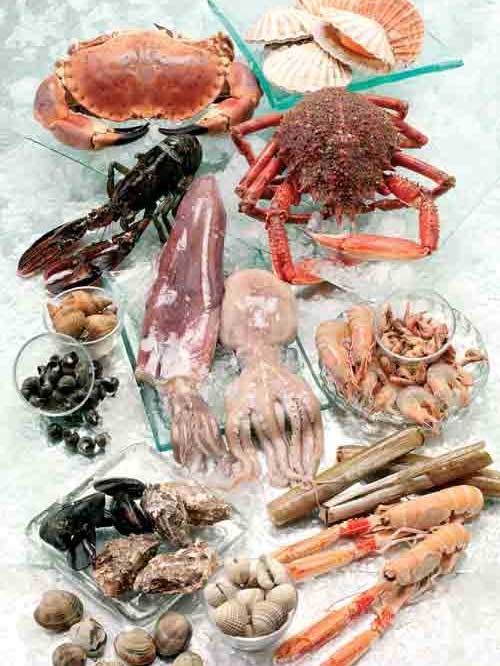 The variety of shellfish and crustacea is truly amazing, from lobsters and crabs through oysters and mussels to exotic delicacies, we always have a great selection.

If you like a good sized portion, we specialise in huge prawns and king crabs when available, as well as prepared squid and all the old favourites such as cockles, winkles clams and scallops.

If we don't have it in stock, we will do all we can to try and get it for you, so please don't hesitate to ask if you have a special requirement.

The picture opposite was provided by courtesy of The Seafish Industry Authority, whose website at www.seafish.org holds a wealth of information about the fish that we eat as well as how to choose, prepare and cook it.